The Christmas Market in Merano
The Christmas Markets in Merano are one of the most important and exciting events for the thermal city. The streets of the old town, the shop windows and the market stalls are decorated with lights, flakes and fir tree branches.
All around you can breathe the typical scents of Christmas: cinnamon, spices and the smell of mulled wine, follow you through the streets of Merano.
The Christmas market in Merano is located along the banks of the river Passirio, between the Theatre Bridge and the Post Bridge. This strategic location enhances the magical atmosphere in the air. In the market stalls you can buy handcrafts such as cups, ceramic plates, candles and much more.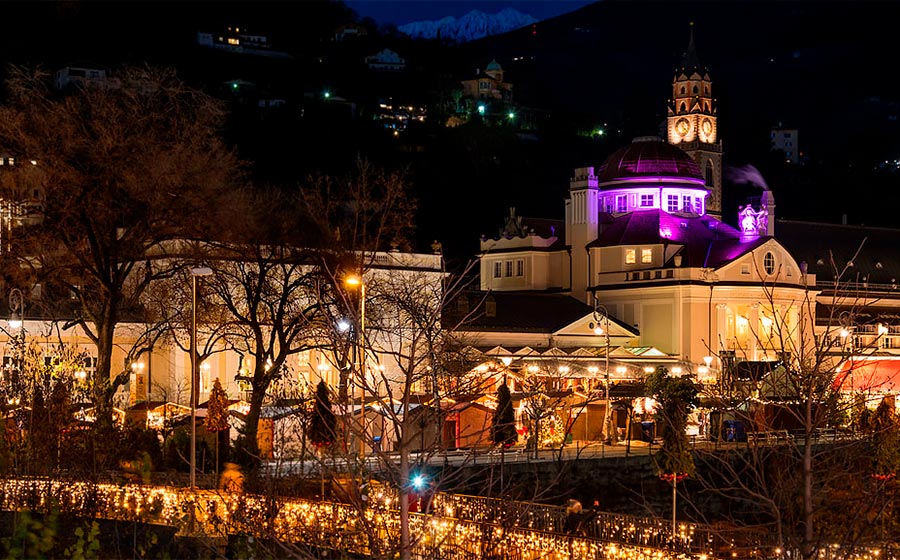 There are food and wine stands where you can try the Tyrolese's specialties: like speck, strudel, different types of black bread and much more.
What are you waiting to experience the magic of Christmas in Merano? Discover the best hotels to stay in.